Cartography of the Datasphere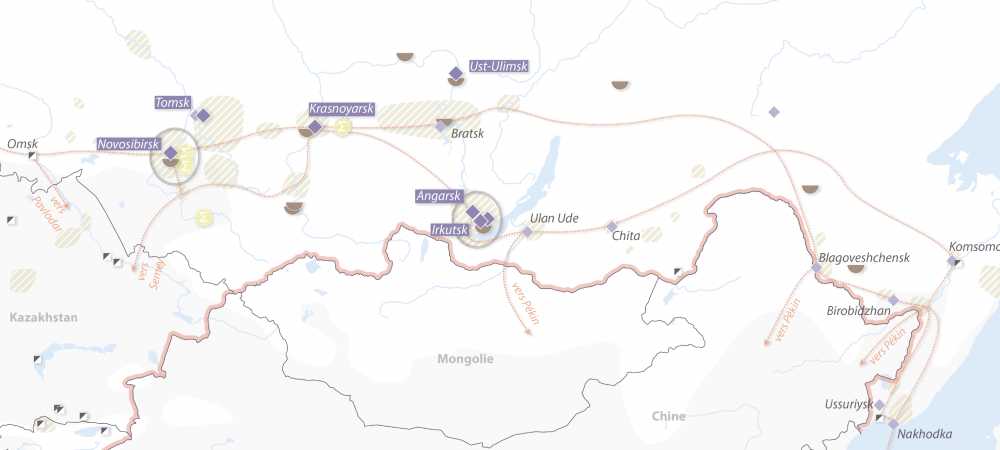 Our research aims to develop tools to better understand and represent this environment and what happens in it: regional approach to digital space, data flows, logical and physical routes, social networks, etc.
An important part of the literature explores the relationship between geography and power. Geographic knowledge has long been considered an instrument of power for nation-states (Lacoste 2012). 
Yet mapping digital space remains a challenge, and in the age of Big Data, web platforms possess a higher level of spatial information than most states. The relationship between geography and power must therefore be reconsidered. Following the example of Dodge and Kitchin (2001), various initiatives have attempted to map the geography of physical infrastructure or connectivity (Dyn Research, Caida, Telegeography). 
Geographers are using the Web to collect data in geographic information systems and produce representations of various phenomena such as automobile traffic, social conflict, or viral outbreaks (Batty 2013; Zook et al. 2010). Few, however, have focused on the morphology of the datasphere itself, its topological dimension, and the role of new digital actors in territorial knowledge (Kumar 2010). 
Finally, researchers have only recently focused on the power of platforms (Weber 2017, Douzet et al. 2015, Frénot et al. 2014), and their strategic implications for states. The work conducted by our team on inferring and mapping the structure of a state's connectivity from BGP (Border Gateway Protocol) data and analyzing their strategic stakes is pioneering in geopolitics (Douzet et al. 2020; Ermoshina 2018).