PhD candidate, specialist in the geographies of crypto-currencies and their mining industries
After a Master's degree at the French Institute of Geopolitics, Hugo Estecahandy is currently writing a doctoral thesis on the geopolitical issues of cryptocurrencies and their mining industries, with a focus on Russia and Central Asia. More generally, since the beginning of his Master's degree, his research has focused on geopolitical issues in cyberspace. His 1st year Master's thesis focused on Russian and Western strategies of digital informational influence in Montenegro. In particular, he mapped the country's media cyberspace. Then, in the 2nd year of the Master, he studied the emerging issues of the application of solutions supported by blockchain technology in Russia. Today, his doctoral thesis focuses on both the geography and the challenges of the physical infrastructures supporting cryptocurrencies, and on the strategic and political weight of these digital currencies within various networks of actors. His research focuses on Russia and Central Asia.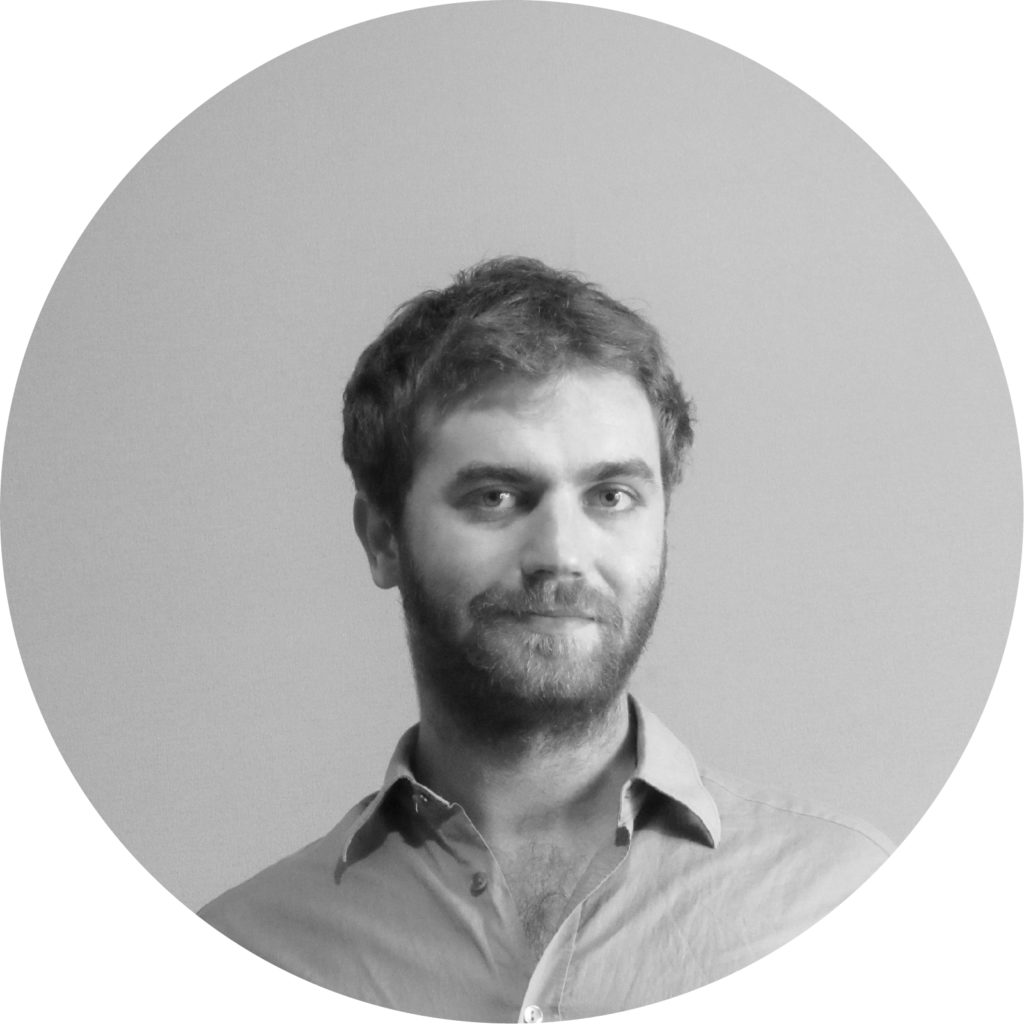 Academic Publications, Communications and Interviews
Publications
Estecahandy, H.. « Entre tensions électriques et géopolitiques : les enjeux énergétiques et de ressources en Asie centrale au prisme du minage de cryptomonnaies », Hérodote, La Découverte, n°188, à paraître en mars 2023.
Estecahandy H.. « Apports et limites des données numériques pour l'analyse géopolitique de l'infrastructure Bitcoin », Hérodote, La Découverte, n°186, 29 septembre 2022. https://doi.org/10.3917/her.186.0135
Estecahandy H.. « Quelle place pour les cryptomonnaies dans une Russie sous sanctions internationales ? », Diplomatie. Les grands dossiers, Areion 24 News, n°67, avril-mai 2022.
Estecahandy H.. « Cybersécurité : géopolitique d'un défi planétaire », Carto, Areion 24 News, n°67, septembre-octobre 2021.
Estecahandy H.. « Minage de cryptomonnaies à Irkoutsk. Facteurs, limites et enjeux du développement de cette industrie numérique alternative au sein d'un territoire sibérien marginalisé », EchoGéo, 25 juin 2021. https://doi.org/10.4000/echogeo.21699
Estecahandy H, Limonier K.. « Cryptocurrencies and processing power in Russia: a new strategic territory in eastern Siberia? », Journal of Cyber Policy, Taylor & Francis, 19 juin 2021. https://doi.org/10.1080/23738871.2021.1939746
Estecahandy H.. « Le bitcoin : d'un outil d'émancipation à un objet géopolitique », Carto, Areion 24 News, n°64, mars-avril 2021.
Estecahandy H.. « Les industries de minage de cryptomonnaies en Russie », Regards de l'Observatoire franco-russe 2021, L'inventaire, 2021.
Estecahandy H., Limonier K., « Cryptomonnaies et puissance de calcul : la Sibérie orientale, nouveau territoire stratégique pour la Russie »,

Hérodote

, La Découverte, n°177-178, Paris, 11 juin 2020.
Communications
"Between energy and political tensions : what place for cryptocurrencies mining in Central Asia.", 2022 Central Eurasian Studies Society (CESS) Annual Congress, Indianapolis, Etats- Unis (en ligne).
"From a digital infrastructure to a geopolitical object: which geographies for Bitcoin?", International Geographical Union Annual Congress 2022, 18-22 juillet 2022, Paris, France.
"Cartographie géopolitique du réseau Bitcoin", Alter-Crypto, 28-29 juin 2022, Lyon, France. "Géopolitique et cryptomonnaies : quelle géographie, quels enjeux ?", Conférence de l'Institut français d'études sur l'Asie centrale (IFEAC), 31 mars 2022, Bichkek, Kirghizstan
"Crypto et OSInt. Quels outils en sources ouvertes pour étudier l'infrastructure d'une cryptomonnaies : exemples, apports et limites avec le cas du bitcoin", Où nous mènent les traces numériques ? Pratiques et apports de l'OSINT aux sciences sociales, 25 novembre 2021, Aubervilliers, France.
"Quelles dynamiques et transformations locales peuvent émerger grâce au minage de cryptomonnaies ? Le cas russe de la Sibérie orientale", 57ème Congrès de l'ASRDLF Territoires et numérique. Innovations, mutations et décisions, 1-3 septembre 2021, Avignon, France.
"The geopolitical stakes for cryptocurrencies in Russia through the analysis of the mining industries in Eastern Siberia", 34th International Geographical Congress of the IGU, 16-21 août 2021, Istanbul, Turquie (en ligne).
"Centralization of power and decentralization technology. Critical analysis of the implementation of blockchain technology in e-voting solutions in the city of Moscow (Russia)", Conférence annuelle New Challenges of Local Governance in Times of Uncertainty and Complexity organisée par la commission Geography of Governance de l'UGI, 23-24 juin 2021, Poznan, Pologne (en ligne).
« Geopolitics of cryptocurrencies mining in the Irkutsk Oblast », International Workshop

Internet, Digital Data, Power and Rivalries in the Post-Soviet Area

, 25 novembre 2019, Campus Condorcet, AUBERVILLIERS (93).
Interviews
Le Denn, A.. « Pourquoi miner devient plus difficile alors que le bitcoin s'effondre », Les Echos – Investir, 16 novembre 2022, https://investir.lesechos.fr/marches-indices/bitcoin- cryptomonnaies/pourquoi-miner-devient-plus-difficile-alors-que-le-bitcoin-seffondre- 1879216
Delmas, J.-L.. « Cryptomonnaies : la faillite de FTX peut-elle faire plonger l'ensemble du secteur ? », 20 minutes, 15 novembre 2022, https://www.20minutes.fr/economie/4010149- 20221115-cryptomonnaies-faillite-ftx-peut-faire-plonger-ensemble-secteur
Lorry M.. « Les cryptomonnaies aident-elles l'Ukraine à armer ses soldats ? », Le Figaro, 1er avril 2022. URL: https://video.lefigaro.fr/figaro/video/les-cryptomonnaies-aident-elles- lukraine-a-armer-ses-soldats/ (Video).
Thanh H.. « Nga không thể né lệnh trừng phạt quốc tế nhờ tiền ảo [Russia can't dodge international sanctions thanks to virtual currency] », RFI Vietnam, 13 mars 2022. URL: https://www.rfi.fr/vi/t%E1%BA%A1p-ch%C3%AD/t%E1%BA%A1p-ch%C3%AD-kinh-t %E1%BA%BF/20220315-kinh-te-tien-ao-nga-ukraina (Radio).
Lafay Q.. « L'usage inédit des cryptomonnaies dans la guerre en Ukraine », France Culture, 9 mars 2022. URL : https://www.radiofrance.fr/franceculture/podcasts/et-maintenant/et- maintenant-du-mercredi-09-mars-2022-4582580 (Radio).
Viniacourt E.. « Ukraine: « Cette guerre aura un impact considérable sur les cryptomonnaies », Libération, 2 mars 2022. URL : https://www.liberation.fr/international/europe/ukraine-cette-guerre-aura-un-impact- considerable-sur-les-cryptomonnaies-20220302_GCKGPYGQ7VA2TLJ4IGZD5CPV2Q.
« 3 questions à Hugo Estecahandy sur la proposition d'interdire les cryptomonnaies en Russie », L'Observatoire Franco-Russe, 26 janvier 2022. URL: https://fr.obsfr.ru/analytics/blogs/12343/.